Amcor Student Discovery Series
Come discover with us!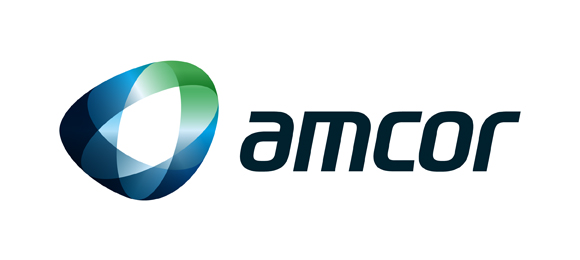 The Amcor Student Discovery Series, now in its 26th season, educates more than 10,000 K-12 students from 13 counties each year. For more information or to register your students, call Gina Kundert today at 920-424-2355 or email
This email address is being protected from spambots. You need JavaScript enabled to view it.
For study guides please see bottom of page.
Have You Filled a Bucket Today? The Musical
Virgina Repertory Theatre
Thursday, October 10, 2019
9:30 a.m. & 12:30 p.m.
Grades: K-5
Curriculum Connections: Family Ties, Language Arts, Music, Behavior Awareness, Self-Esteem, Character Development
This brand new, fun-filled musical from Virginia Repertory Theatre is based on the concepts in Carol McCloud's award winning children's books, Have You Filled a Bucket Today?, Growing Up with a Bucket Full of Happiness, and Ann Marie G. Halstead's book Bucket Filling Fairy. The books and play use the concept of a "bucket" to show students how to express kindness, appreciation and love to be "bucket-fillers." The play focuses on the benefits of positive, thoughtful behavior. Have you Filled a Bucket Today: The Musical relays the joys of friendship and compassion for both the receiver and the giver. Help teach students to be bucket-fillers rather than bucket-dippers with this musical performance designed to promote healthy relationships, self-esteem, and bring character education to front-and-center stage at your school.
---
The Little Engine That Could Earns Her Whistle
ArtsPower
Tuesday, November 5, 2019
9:30 a.m. & 12:30 p.m.
Grades: PreK-3
Curriculum Connections: Literature-Based, Musical, Values-Based
Little Blue Engine dreams of someday leaving the train yard to pull the big cars on the main line track. But can she convince Big Silver that she is worthy of being a main line engine? ArtsPower's dynamic, song-filled adventure portrays Watty Piper's timeless tale about hard work, determination, and loyalty.
---
Pirate School: The Science of Pirates
Siegel Artist Management
Monday, November 18, 2019
9:30 a.m. & 12:30 p.m.
Grades: K-5
Curriculum Connections: Science, Technology, Engineering, Math
Historically, seafarers have pushed science and technology forward and who better to captivate and expand children's horizons than the swaggering staff of Pirate School!? Concepts addressed will include atmospheric pressure, wind and currents, aerodynamics of a sailboat (Science), simple machines (Engineering), navigation (Math), and of course the flight of a cannonball (Technology). Combining important educational subjects with the universal dream of swashbuckling adventure, this program aims to stir the spirit and galvanize attention with a mischievous blend of interactive clown theater, eccentric props, adept magic, a rich musical score, cartoon-like sound effects AND SCIENCE!
---
Aesop's Fables on Stage
Lexington Children's Theatre
Thursday, November 21, 2019
9:30 a.m. & 12:30 p.m.
Grades: PreK-3
Curriculum Connections: Fables, Morals, Cause & Effect
Everyone can use a bit of advice now and then. And everyone loves stories! Just ask the master story-spinner and advice-giver of Ancient Greece, Aesop! (I-sop? E-sop? A-sop? How exactly DO you say his name? Jump into a world of color and fun as our trio of storytellers use music, dance, and a dose of hilarity to re-enact some of Aesop's most famous fables! You'll laugh, clap, and cheer along with these beloved stories that teach us memorable lessons like "Don't count your chickens before they hatch" and "Slow and steady wins the race."
---
Sweet Chariot
Virginia Repertory Theatre
Thursday, January 30, 2020
9:30 a.m. & 12:30 p.m.
Grades: 3-12
Curriculum Connections: Art, Family Ties, History, Social Studies, Biography, Oral Tradition, Multicultural, Music
Unique and upbeat, educational and inspirational, the talented singer/actors of Sweet Chariot tell the true story of slavery by combining dazzling a capella spirituals with oral histories of 70, 80 and 90 year-old former slaves who were interviewed during the Federal Writers Project of the 1930s. Their first-hand accounts of the joys and agonies of everyday life, and their efforts to escape to freedom across the Ohio River, bring new understanding to students of all backgrounds.
---
Newton's Apple
Virginia Repertory Theatre
Tuesday, February 18, 2020
9:30 a.m.
Grades: 2-8
Curriculum Connections: Language Arts, History, Science, Social Studies, Biography, Music, World Studies
The world was a different place when Isaac Newton had that apple drop on his head. The English mathematician, astronomer, scientist, author and physicist developed the principles of modern physics, including the laws of motion. Follow along with Newton as he uses scientific methods to conduct experiments and make discoveries that changed the world.
---
National Players presents As You Like It
Tuesday, March 31, 2020
9:30 a.m. & 12:30 p.m.
Grades: 7-12
Curriculum Connections: Literary Classic, Reading, Shakespeare, Relationships
Banished from the only home she's ever known, Rosalind escapes to the Forest of Arden with her cousin Celia and their fool Touchstone. While disguised as a man, Rosalind meets fellow outcasts in the forest, including the dashing and lovesick Orlando. Determined to woo him, Rosalind persuades Orlando in her male disguise to win her heart. For only if Orlando loves her as a man will Rosalind know he truly loves her. With a ten-person ensemble, National Players melds classic language with contemporary staging of Shakespeare's imaginative tale about city folk venturing into the woods. A romantic comedy about girls, boys, losing oneself, and finding oneself again.
---
Town Mouse Country Mouse
Virginia Repertory Theatre
Tuesday, April 14, 2020
9:30 a.m. & 12:30 p.m.
Grades: K-5
Curriculum Connections: Folk Tales, Language Arts, Reading, Science, Music, Peer Pressure, Self Esteem, Character Development
When fast-talking Town Mouse touts the abundant riches of the big city, Country Mouse is tempted to move there. Will the riches of town become irresistible or will Country Mouse feel the tug of the different kind of riches left behind? Watch this rock and roll hoedown musical and find out.
---
How to Survive Middle School
Geodesic Management
Friday, April 24, 2020
9:30 a.m. & 12:30 p.m.
Grades: 5-8
Curriculum Connections: Social Media, Testing, Bulling, Peer Pressure
Comedian Robert Post barely survived Middle School. Struggling because of various learning disabilities, he found that making people laugh saved him. In this brand new multimedia performance, kids talk to kids in a compelling, funny and educational show. Dealing with real issues affecting students today including social media, testing, bullying and peer pressure these video testimonials by kids and their advocates (along with a generous dose of Post's signature humor) is sure to resonate with school and public audiences alike. In this way, "How to Survive Middle School" opens up a crucial conversation. And that's an enormous step, because too often students bottle up their worries and emotions. The follow-up lesson plans and activities keep the conversation going. As a result, students who might feel helpless amid the pressures in their lives instead realize that they can grasp and deal with those issues, and that they can turn to their teachers for support. The program gives teachers a powerful tool to promote social-emotional learning.
---
The Student Discovery Series is part of
EVERY CHILD, EVERY GRADE, EVERY YEAR™
Sponsored by the JEK Foundation, Inc.
---
Study Guides

Have You Filled a Bucket Today The Musical Study Guide

How to Survive Middle School Study Guide

Pirate School The Science of Pirates Study Guide

Sweet Chariot Study Guide

The Little Engine That Could Earns Her Whistle Study Guide

Town Mouse Country Mouse Study Guide