Night-of a Performance:
Doors open one-hour prior to a performance, and seating begins a half-hour prior to a performance unless otherwise stated.
The Box Office also opens one-hour prior to a performance for will-call and other ticketing needs.
The Grand Lounge also opens at that time, when applicable.
Special Needs:
The Grand is accessible for patrons who have hearing or mobility impairments. The Grand Lounge is wheelchair accessible, but not the balcony, Suite Seats, or gallery seating. Please notify The Box Office about special needs when purchasing tickets.
Facilities for Patrons with Disabilities:
The main lobby, historic lobby, main floor and The Grand Lounge are completely accessible to all patrons with mobility impairments by means of an elevator and a wheelchair lift. The elevator is located in the hallway between the main lobby restrooms and the wheelchair lift is located in the main lobby near the women's restroom. The exterior accessible entrance is located on the West side of building. The front doors do lead to steps in order to enter the main lobby.
Devices for the Hearing Impaired:
Assisted listening devices are available free of charge to hearing impaired patrons, at the box office. To use a headset, contact the house manager, the nearest usher before events or go directly to the box office. A major credit card, state ID or driver's license is all that is required for deposit.
The Grand is equipped with a TCoil Hearing Loop. To use this technology, switch your hearing aid to the "T" (Telecoil) setting.
Sign Language Interpreters:
American Sign Language Interpreters may be provided for Grand-presented events upon request. Please contact Kylie Montee, Patron Services Manager, by phone: 920-424-2355 or email: This email address is being protected from spambots. You need JavaScript enabled to view it. to inquire about this service at least 2 weeks prior to the event you wish to attend.
Photography, Recording and Electronic Devices:
With the exception of digital programs on a mobile device, usage of distracting, noise-making devices are not allowed. This includes, but is not limited to, cameras, cellular phones, pagers, laser pointers and recording devices.
Tobacco Usage:
The Grand, including The Grand Lounge, is a tobacco-free facility. This includes, but is not limited to, cigarettes, cigars, pipes, chewing tobacco, and electronic cigarettes, including tobacco-free electronic cigarettes.
Weapons Policy:
Per Oshkosh City Ordinance 17-3 and Wisconsin Statutes §943.13, No person shall enter upon or remain on these premises while carrying firearms or weapons.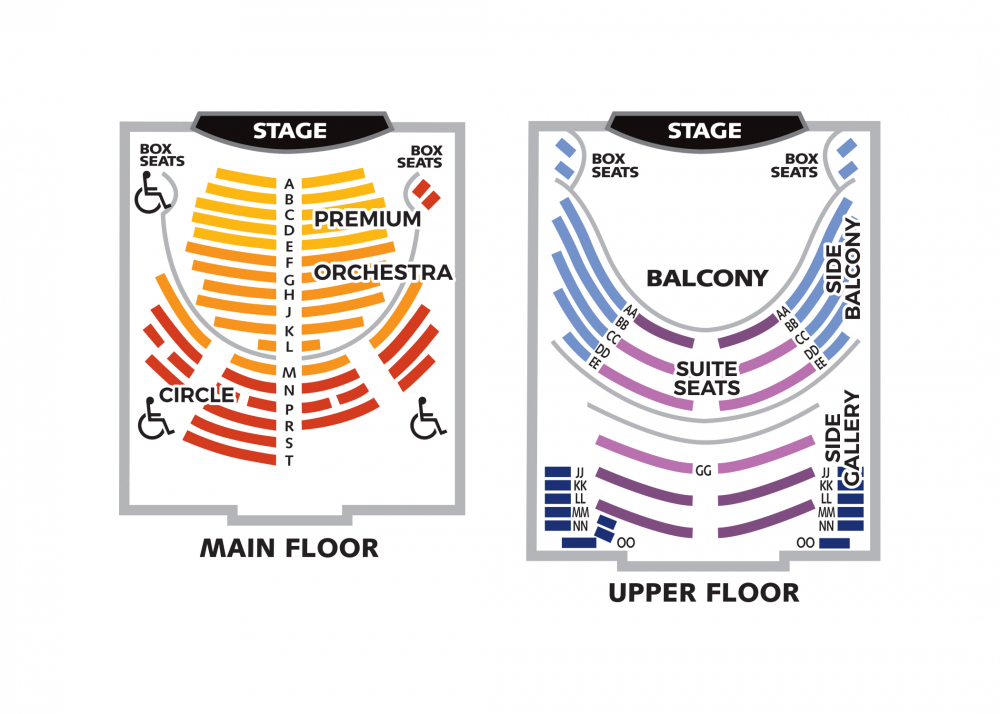 ---
Directions:
From Highway 41, exit at Highway 21 and travel east. Follow Highway 21 (Oshkosh Avenue) over the Fox River. Turn right on High Avenue, the first traffic light after the bridge. Follow High Avenue past the UW-Oshkosh campus until you reach The Grand, located on the left side of the street.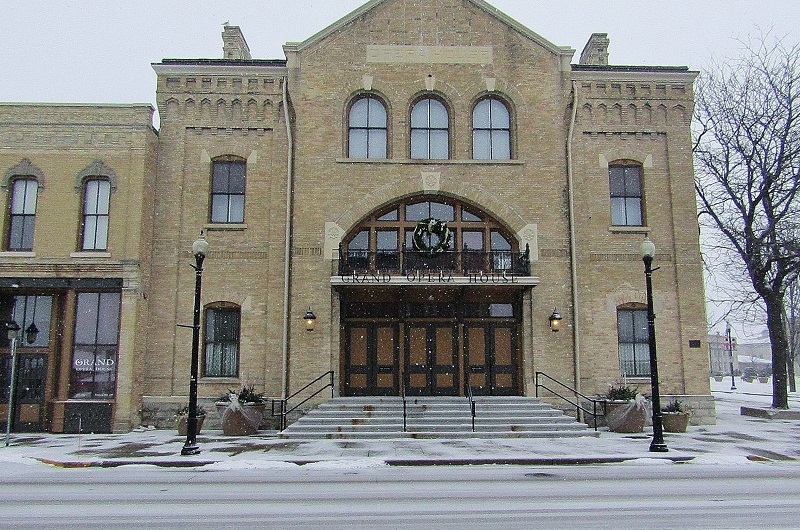 Parking:
Parking is available with a green or blue lettered sign. Areas with a green 90-minute sign are free short term parking. Areas with a blue lettered sign are permit parking. Public parking is free after 6 p.m. Monday through Saturday and all day Sunday.